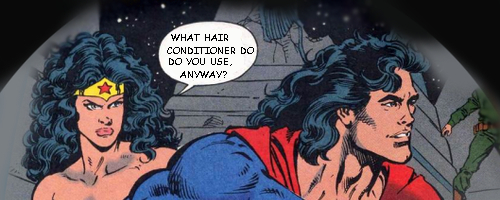 01 Jul

Mullets For Men: A Very Brief History

Did you see the footy the other night? Crikey, what a game! What about old mate's pass? And other old mate's kick?! Amazing. Sportsball! Huzzah! Okay, fellas, now the women have left it's time to talk about hair. We know it might not be your favourite topic and we don't necessarily blame you: men's hair tends to be kind of, um, boring. The same four men's hair styles get trotted out every year and you get to pick from a short-back-and-sides, a fade, a buzzcut or the "newest" version of a faux-hawk. We get it – big yawn. But, a new contender has emerged; the mullet. It's a wild card, sure, and not for the faint of heart, but before you dismiss it as a fad trend, let's take a dive into the rich and storied history of "business in the front, party in the back".
The Historical Mullet
Back in the 6th Century, "Hunnic" was used to describe the long back, short front style often sported by young chariot-racing fanatics who were infamous for terrorising the citizenry of Rome. These youths were not all that dissimilar from modern day football hooligans, and were described by our mate, noted Byzantine scholar, Procopius as wearing their hair "long at the back and cut short over the forehead".
In 1621, Native Americans were described as wearing a sort of combo of what we now call a mullet and another instantly recognisable style, the mohawk and a little later Benjamin Franklin, one of the big dogs of early white American history, adopted a "skullet" – long at the back, bald on top – to convince France he was a humble, down-to-earth kinda guy to better position the US diplomatically and financially.
The Modern Mullet
It wasn't until the 70s that the mullet really exploded into the pop cultural atmosphere, being donned by glam rock pioneers like David Bowie, Rod Stewart and the fantastically permed members of Van Halen. The style's popularity dipped through the 80s, apart from perhaps in mainland Europe, and among British football players and managers like Kevin Keegan – admittedly not a man who is necessarily known for his contributions to fashion and style.
The 90s saw a wave of new country artists, and with that came the likes of Billy Ray Cyrus and what was arguably the Golden Era of mulletry began. Around the same time the style was being adopted by a host of National Hockey League team members in North America and even Superman had a mullet between 1993 and 1997. Yes! Superman had a mullet! Never forget!
The Mullet Revival
Since the mid-2010s the mullet has been creeping back into mainstream consciousness, not content to be forgotten or dismissed as a collective mistake, with K-Pop sensation G-Dragon sporting the style. Combine that with other current pop culture obsessions like Aussie pub-rock revivalists Amyl and The Sniffers embracing the mullet as a symbol of Australian working class identity, and Joe Exotic's unexpected impacted and there is no denying that the mullet is back in the spotlight.