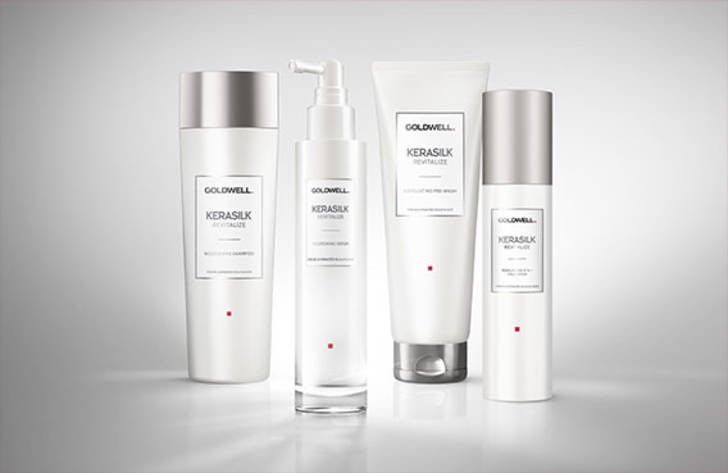 01 Jul

Kerasilk Smoothing Treatment

Here at Dextress, we celebrate the individual – everyone's hair is different and that's what we love about this craft – but there is one great unifier in the world of haircare to which almost no one is immune. It's frizz. Most of us have had to contend with it, we're all trying to avoid it and everybody hates it. We try so-called miracle product after miracle product, and yet it persists. So how to get rid of it? Allow us to let you in a little not-so-secret; the Kerasilk Control Smoothing Treatment from Goldwell.
The Treatment
The Kerasilk Smoothing Treatment is a customisable keratin treatment, the results of which last up to 3-5 months. Not to be confused with other services, like the Brazilian Blowout, the Kerasilk treatment doesn't contain formaldehyde and is not strictly a straightening treatment; rather, it works with the hair's natural texture to relax and soften unruly curls, waves or stubborn frizz in straight hair making for long-lasting softness and more manageable locks all round.
Based on the hair's texture and your desired results, we select either the smooth medium or smooth intense formula and adjust it to suit your needs. The patented KeraShape Technology interacts with the hair's structure by penetrating the hair cuticles (that's the outer-most layer of each strand) and builds new certain to bonds, basically reshaping the hair to make it smoother, softer and stronger.
The At-Home Routine
As well as the in-salon treatment, there is a full range of at-home products that will make your Kerasilk Smoothing Treatment last as long as possible (and who doesn't love that?!). The shampoo and conditioner provide intensive moisture to keep that smoothness nice and fresh, and we love the Smoothing Fluid, which provides great heat protection, or if you need a little more oomph, the Rich Protective Oil has humidity-blocking powers that are pretty much necessary here in sunny Queensland, as well as offering high performance heat protection so you can style away to your heart's content.
So, whether you want to fight the frizz without sacrificing your curls, or you want to relax your wild, unmanageable, thick straight hair, or you're somewhere in between, this is the treatment for you. Get in touch with us for your personalised consultation and say "frizz off!" to unruly hair.